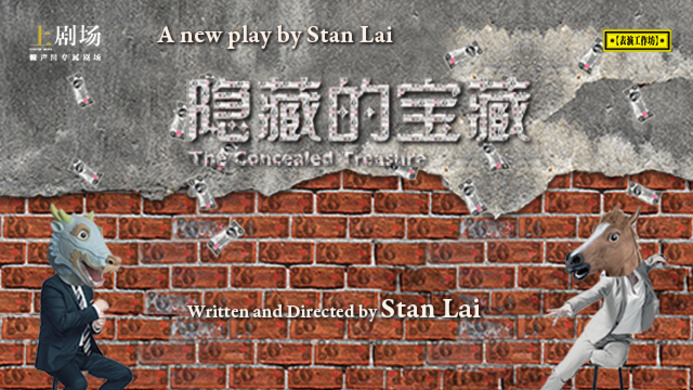 Performance Schedule
2019.10.17-10.20
Ticket Prices
¥480, 380, 280, 180, 100
¥620 (package includes two ¥380 tickets)
Synopsis
Stan Lai + Plautus = A nonstop laughing fest, with a twist!
Join us on this crazy journey and you'll see things from a different perspective, literally!
A haphazard ensemble of actors is about to perform a Chinese presentation of Pot of Gold by Plautus in an old Shanghai theatre that will soon be demolished. Thrown into the mix are the manager of the theatre, a winner-take-all real estate developer, and a mysterious janitor who quotes the 1920s film star, Ruan Lingyu. The actors have a simple plan: get on stage, get paid, and get out. However, things aren't quite going the way they planned. They miss their cues, fight with each other, all the while making every mistake conceivable in a theatre performance. If you think things can't get any messier, well, think again! Right in the thick of it, the group discovers a concealed treasure that blows everybody's mind. What will they do about it? What does this all mean? Everyone might has his or her own idea, but they must get to the bottom of things as a group.
Written and Directed by Stan Lai