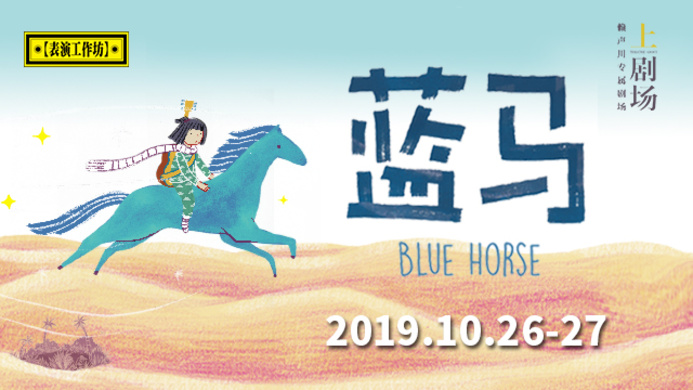 Performance Schedule
2019.10.26-10.27
Ticket Prices
¥100, 180, 280, 380
¥480 (package includes two ¥280 tickets)
A blue horse descends from the sky, taking the brave rider to the mysterious desert;
A girl plays her guitar, trying to awaken the beautiful oasis with her music.
Come listen to Stan Lai's bedtime story at Theatre Above!
Blue Horse: Stan Lai's special gift to children
The story of Blue Horse follows a little girl named Vivi who has a special talent for the piano. Vivi's mother has always wanted her daughter to become a concert pianist, but deep down, Vivi aspires to write a song that belongs to herself. Vivi was raised by her grandpa, who gave her a guitar which originally belonged to her grandpa. Whenever Vivi feels down, she would pick up the guitar and sing songs that grandpa once sung to grandma. One day, a wounded horse with wings appears outside the window, and Vivi starts taking care of the horse behind her mother's back, healing its wounds with her music. Fully recovered, the blue horse takes Vivi back to its homeland, where all the blue horses have now turned grey. At the sight of the saddening scene, Vivi starts singing out loud, putting all her heart in saving the horses…
The production's scenic and costume designer, Sandra Woodall will incorporate visual elements from the works of The Blue Rider, a group of artists as well as an art movement fundamental to German Expressionism in early 20th century, creating a wonderful journey for the children.
Playwright⊙Celeste Lai, Stan Lai, and Peyton Skyler Harrison
Director⊙Stan Lai
Scenic and Costume Design⊙Sandra Woodall